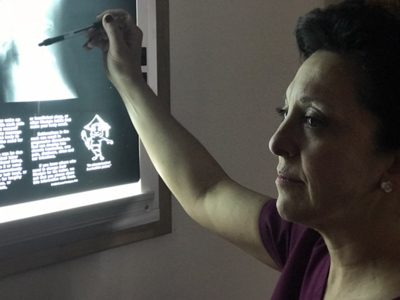 Vida Hermosa Chiropractic is a family owned practice run by Dr. Irma A. Juarez-Drew, D.C., C.C.S.P. Our first location was opened in June of 1996 in Hesperia California where we have had the wonderful opportunity to help many individuals ranging from children to seniors with their health care needs. We have decided to open a second chiropractic clinic in the area of South Orange County. Southern California is a mecca for the active lifestyle. Whether it is surfing in San Clemente, fishing in Dana Point, jogging in San Juan Capistrano or biking in Laguna Beach an active lifestyle can sometimes lead to injuries. As sports medicine specialists, we can help. Vida Hermosa Chiropractic knows how to accelerate the healing process and manage pain from sports, work and accident related injuries.
Vida Hermosa Chiropractic can also counsel you on preventative health care. We will provide stretching and strengthening programs to promote proper body biomechanics to help reduce the risk of injury. We offer our guidance on eating a healthy diet and the utilization of Organic Whole Food Supplements that can support and balance the personal health of any individual whether one is choosing to live a healthy lifestyle or just trying to lose a few extra pounds.
Vida Hermosa Chiropractic is now providing Chiropractic services in San Juan Capistrano, San Clemente, Dana Point, Aliso Viejo, Laguna Beach and all of South Coastal Orange County. We take a natural approach to health care and we individualize each patient's treatment plan to cater to their specific needs. We believe that health comes from within. We encourage our patients to eat healthy, exercise regularly and maintain good spinal alignment.
We will listen to your concerns regarding your overall health and we will take our time in evaluating and discussing your options.
In our office we treat people, not diseases. Our emphasis is on prevention and we work closely with you guiding you through a healthy lifestyle.

Yours in great health,
Irma A. Juarez-Drew D.C., C.C.S.P.


Chiropractor
Vida Hermosa Chiropractic - San Juan Capistrano