Dr. Irma Juarez-Drew
Vida Hermosa Chiropractic
Chiropractor; San Juan Capistrano, California
"Chiropractic and its use in our aging population is essential. Treatment provides many positive results"
Dr. Juarez-Drew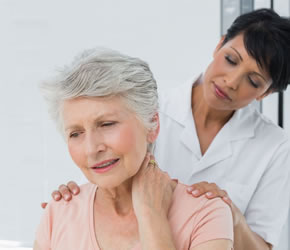 Minnesota Chiropractic Association created what they called a "daily anti-aging checklist" of things seniors can do to help improve their health and quality of life. This list includes:
Make sure to keep your body moving every day, even if it's just walking at the mall, up and down stairs at work, or taking a stroll around the block. Exercise is key to living a long and healthy life.

Hydration is important for cellular functioning, so make sure you drink liquids regularly throughout the day.

The nutrients in plant-based foods are essential for health and wellness. Eat plenty of vegetables and low-sugar fruits every day.

Incorporate a diet that is rich in fiber which can help slow the aging process.

Don't underestimate the fun factor. Take time to have fun with your friends and loved ones. Social support and positive experiences have been seen in studies to be beneficial to health.

Rest is necessary for your body to run optimally.
The Minnesota Chiropractic Association also stressed the importance and reasoning behind seniors receiving regular chiropractic care by saying, "The MCA encourages seniors to see a chiropractor regularly. Chiropractic adjustments can correct spinal and extremity misalignments in addition to reducing nerve irritation, improving circulation and release muscle tension, which all help the body return to a balanced, relaxed state. Chiropractic care can also have a positive impact on your health by aiding in preventing a variety of health problems in the future."
Review of article provided by ~ International Chiropractors Association of California